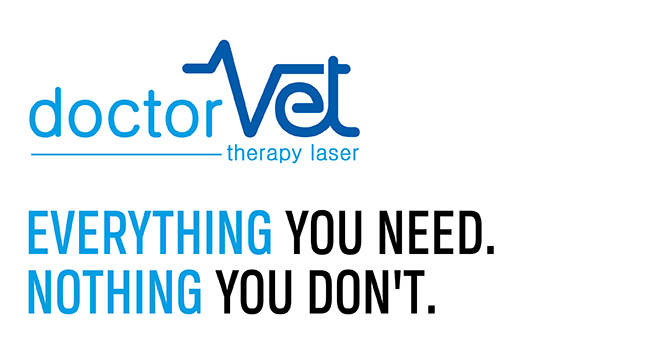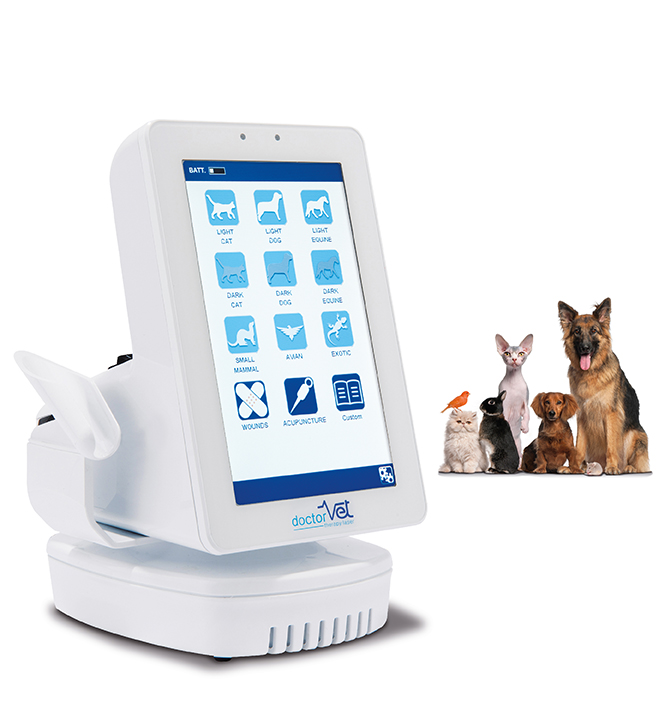 doctorVet is a non-invasive Class IV laser therapy entered the veterinary market in 2005. There is no question this modality benefits animals as well as people. The latest technology is affordable for all practices. Pay for features you need, not ones companies create but have no scientific evidence supporting their claims.
doctorVet treatments are 2 to 10 minutes and can be performed by nursing staff doctorVet has training built into the laser, we call it TOBI (Treatment On Board Instructions). With 3 keystrokes doctorVet protocols are customized based on patient color, size, and condition doctorVet design team has 20+ years of medical laser expertise.


Discover the laser technology that will change the world of veterinary healtcare.