POPE FRANCIS IN VATICAN NECROPOLIS
Pope Francis visited for the first time Vatican Necropolis where Doctor Art by LAMBDA Spa is engaged since years in environmental conservative monitoring. Thanks to this unique event Vatican Necropolis received a massive media attention like never before. Take a look at this video and reserve you're own visit!

EX AEQUO PRIZE - PIAZZA SORDELLO (MN)
10-11-2012 - Zamboni Associati Architettura with Tecnostudio impianti engineering and consultant LAMBDA spa gets the ex-aequo prize in the competition for the creation of a new protection for the archaeological finds and mosaics of Piazza Sordello domus romana and requalification of southern side of the square in Mantua.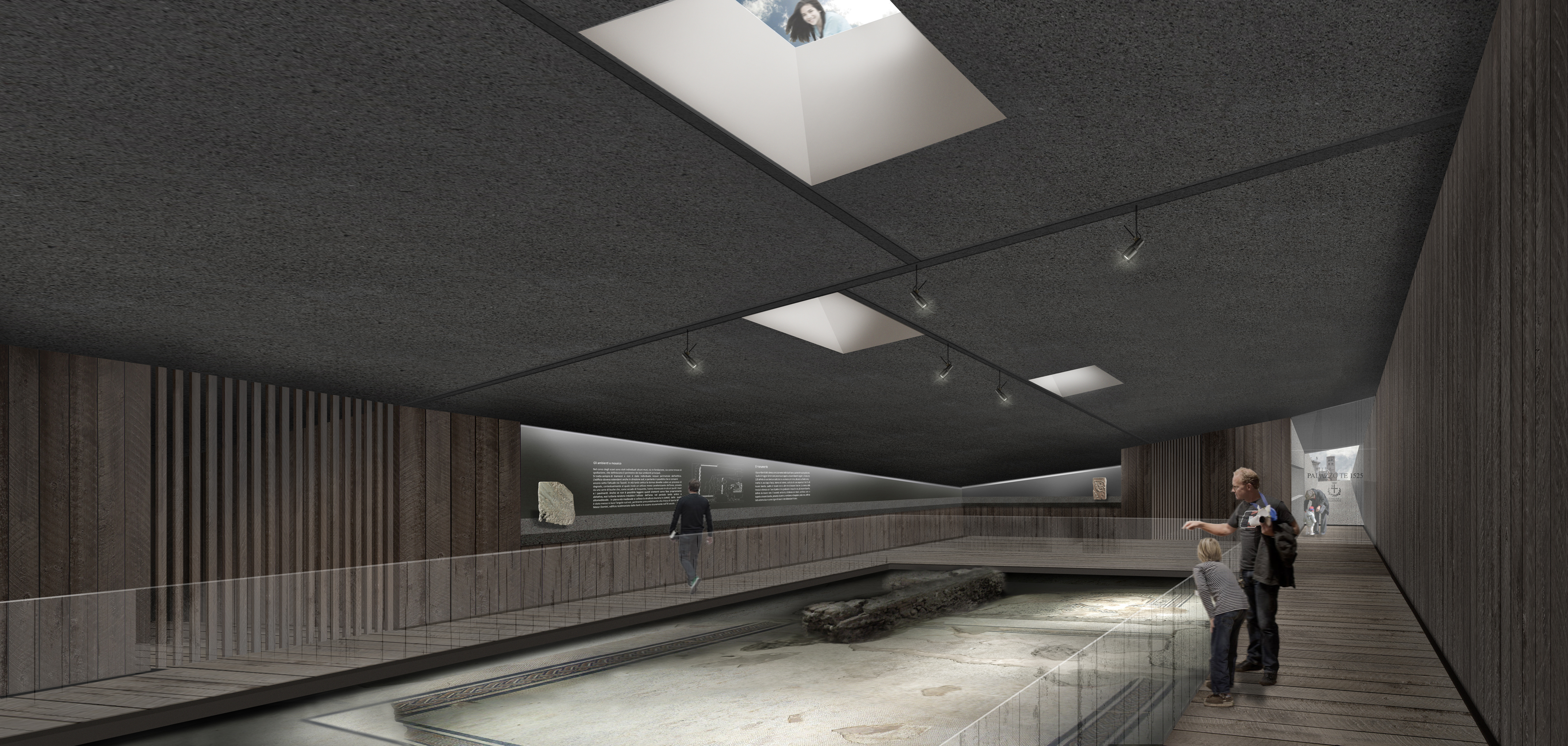 RESULTS ON THE FINE PARTICULATES RESEARCH OF THE LAST SUPPER
The excellent data from the study out by an international team of experts, confirm the well-being of the masterpiece of Leondardo Da Vinci. Next to the sophisticated system of tracking powders, the DOCTOR ART by LAMBDA SpA microclimate monitoring system contributes to optimal conservation of the Last Supper, ensuring a constant and real-time monitoring of environmental parameters inside the Refectory.
VATICAN NECROPOLIS: A VIRTUAL TOUR
Located two levels below the St. Peter's Basilica, the Necropolis unfolds along a path that leads upward to the spiritual center of Vatican City: the tomb of Saint Peter. The extreme environmental conditions necessary for its preservation, make a fundamental microclimatic control by the LAMBDA Spa's experts, which for over ten years contribute to the preservation of one of the most spectacular and beautiful places in the history of our country and religion.